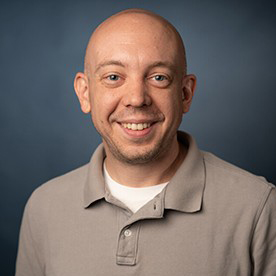 Hi, I'm Brian.
I'm a software engineer, designer, and musician. Most of my days are spent working and playing in Philadelphia where I live with my wife and twin daughters.
Software Engineer
With over a decade of experience building user interfaces for the Web and providing technical support, my focus has always been to remove friction from the user experience.
Designer
My background in graphic design gives me a strong appreciation for both accessibility and aesthetics. I'm a big fan of clean layouts and clean code. Design is how it works!
Musician
When I'm not behind my laptop, you can often find me behind my four-string, plectrum banjo, plunking out traditional jazz favorites written circa a century ago.